Do you remember the South African lady who gave her fans free show on stage? She has done it again as she causes another confusion on social media.
If you can recall, this south African lady was seen allowing her fans to touch some part of her body while performing on stage which got people talking on social media.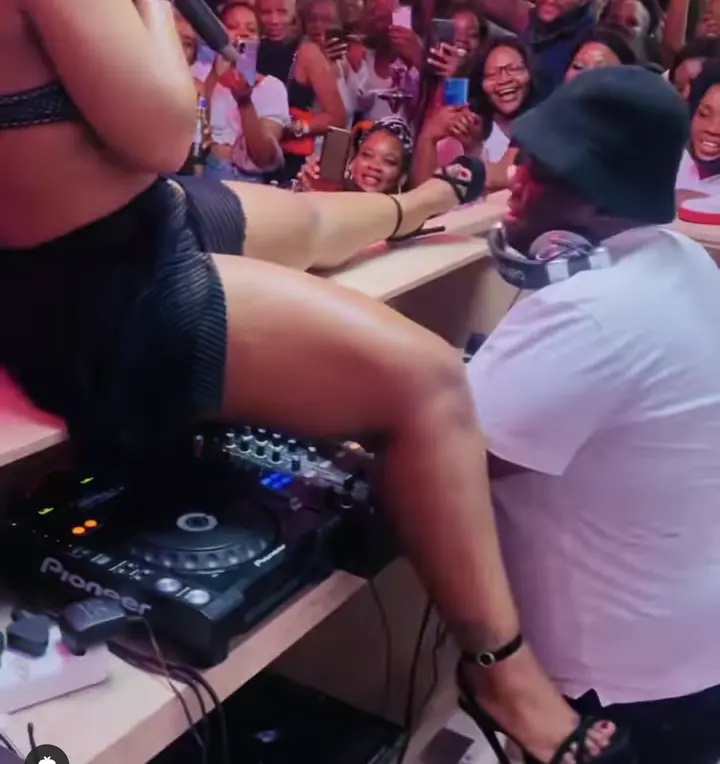 The south African lady identified as Rebecca famously known as Zodwalibram who is an MC and a reality superstar was caught in an event again doing the unbelievable as she confuse her fans with her body.
According to the video on social media, the reality superstar was caught on camera sitting on the JD's table as she opened her leg to confuse the DJ on stage.
Looking at the video the lady was seen in a short dress as people keep taking pictures of her on stage.
Watch video;