Paris Saint-Germain superstar Lionel Messi and Manchester United legend Cristiano Ronaldo have been named among L'Equipe's top five picks for the 2021 Ballon d'Or.
France Football cancelled the 2020 edition of the Ballon d'Or due to the impact of coronavirus, with Robert Lewandowski tipped to win the award at the time.
The Ballon d'Or organisers dropped the 30-man shortlist for the 2021 award last week, which included Messi, Ronaldo and Neymar as candidates.
Joining Messi and Ronaldo on L'Equipe's top five contenders for France Football's sought-after prize are Lewandowski, Karim Benzema and Jorginho.
However, the French newspaper is predicting that Neymar will fall well short of capturing his first Ballon d'Or.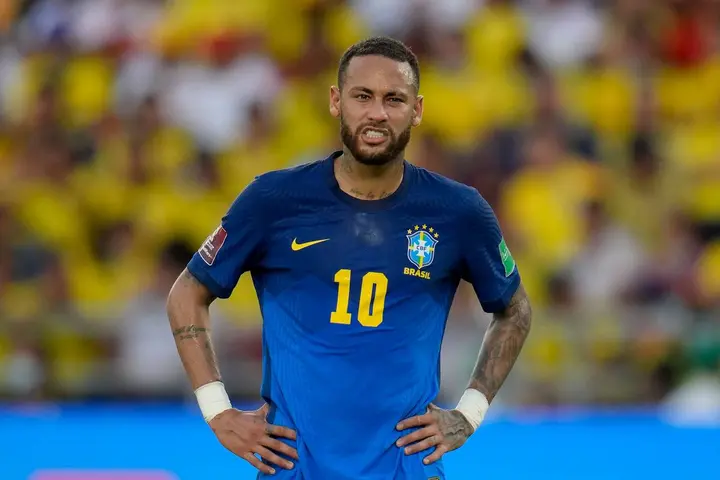 The 29­-year-old Brazilian winger could be pushed 'far enough in the standings' by the likes of Ruben Dias, Kevin De Bruyne, Raheem Sterling and Harry Kane.
While Neymar might not have the best of nights with the voting results, L'Equipe whittled down its five contenders to the three most likely to win the Ballon d'Or.
L'Equipe has tipped Messi, Benzema and Lewandowski as the most likely three to battle it out for France Football's coveted award.
The French publication included all five of its nominees on the front cover of L'Equipe's Tuesday edition.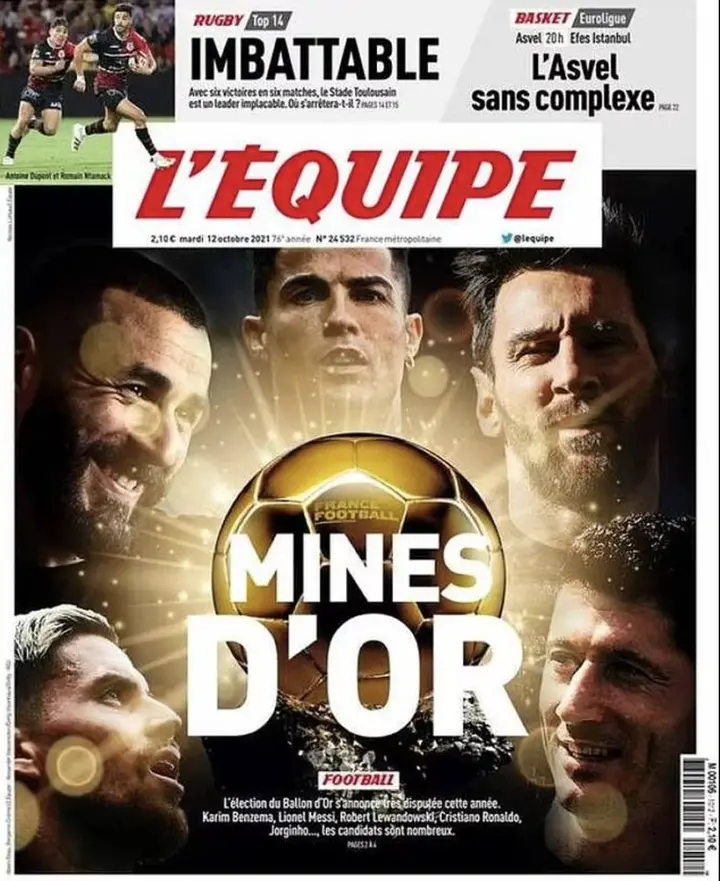 Messi is widely considered a potential frontrunner to scoop an unprecedented seventh Ballon d'Or award after his form for Argentina and Barcelona last season.
The 34-year-old Argentine forward, who left Barcelona in the summer, strengthened his claim for the 2021 Ballon d'Or after leading Argentina to the Copa America title.
Benzema has been in fine goalscoring form for Real Madrid and France and recently emerged as a potential challenger for the Ballon d'Or.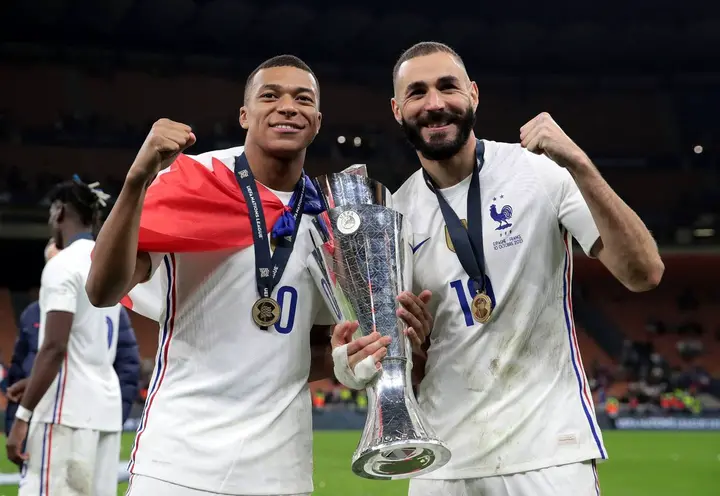 The 33­-year-old French striker lifted the Nations League title with France and scored an impressive 30 times in 46 appearances for Madrid last season.
Despite missing out on the 2020 Ballon d'Or, Lewandowski was in sensational form for Bayern Munich last season.
Lionel Messi names 4 players who deserve to win the Balon d'or
The 33-year-old Polish striker broke Gerd Muller's Bundesliga goalscoring record and captured his first European Golden Shoe award.
Jorginho, who was left out of L'Equipe's top three picks, is backed as a strong candidate for the Ballon d'Or after a trophy-laden season with Chelsea and Italy.
The winner of the 2021 Ballon d'Or will be crowned at the Theatre du Chatelet in Paris on 29th November.
Source: sports bible